Parking Lot Paving & Repair Services in Milford, MI
---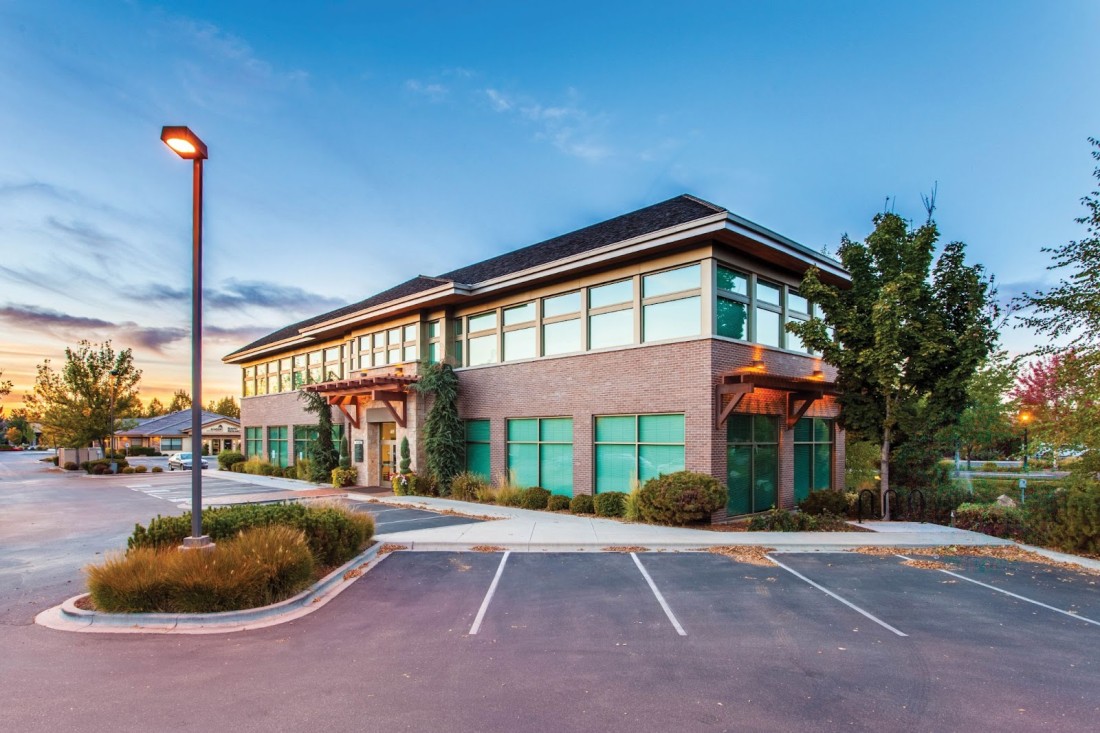 As a commercial building owner or business owner, you need a safe and reliable place for your customers and clients to park their cars when they arrive. The last situation you want is someone getting hurt or injured on your premises because you failed to have it repaired or installed right.
Here you can learn all about our parking lot repair and installation services in Milford, MI, and how R&R Asphalt can help you complete your project efficiently and affordably.
Reasons to Repair Your Parking Lot
One of the primary reasons that you should repair your commercial parking lot is to avoid lawsuits and liability. Your parking lot needs to be a safe space to be as well as properly maintained.
Using our asphalt paving services is not only a chance to fix potholes and cracks and blemishes, but you'll also be adding value to your property and saving yourself money in the long run. It may even help you attract new business if you are good about upkeeping your building and premises.
---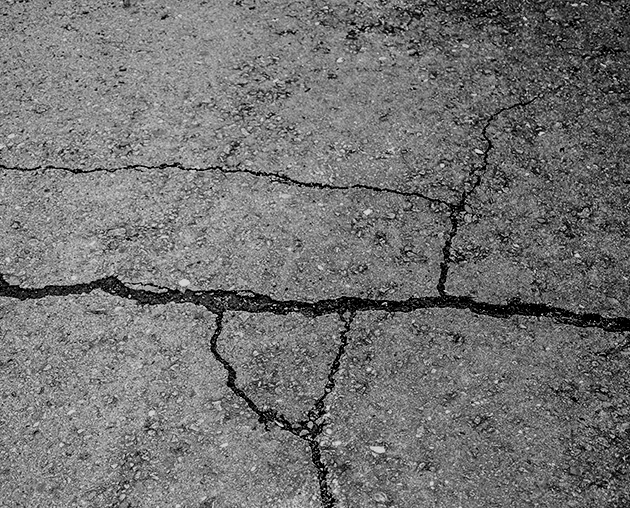 Parking Lot Repair Services
Here at R&R Asphalt, we offer professional, dependable, and expert parking lot maintenance and installation services in Milford, MI. We want to help you upgrade and enhance your parking lot to keep everyone visiting your business safe and out of harm's way.
We can repair your asphalt and lengthen its lifetime with anything from simple patches, crack sealing, sealcoating, and even resurfacing. Asphalt resurfacing and repairs can be much more cost-effective than an entire repaving. We will inspect your asphalt surface and develop a maintenance plan to address any problems. As long as the subgrade layer is still in good condition, we will most likely recommend resurfacing.
If resurfacing is not an option due to grates in your parking lot, we also provide milling services. Milling grinds and removes the top layer of the existing asphalt, leaving the underlying sub-base materials alone. This process prevents the pavement from becoming too high from multiple asphalt resurfacings. Milling is a more affordable solution compared to installing an entirely new asphalt parking lot.
Plus, after we have resurfaced or sealcoated your lot's surface layer, we can stripe it for you so it's ready to use as soon as possible.
We are Southeast Michigan's most trusted commercial asphalt paving company. We have been providing asphalt paving and asphalt maintenance services for over 35 years. The experience of our company and the knowledge of our team have been keeping customers satisfied since 1983.
---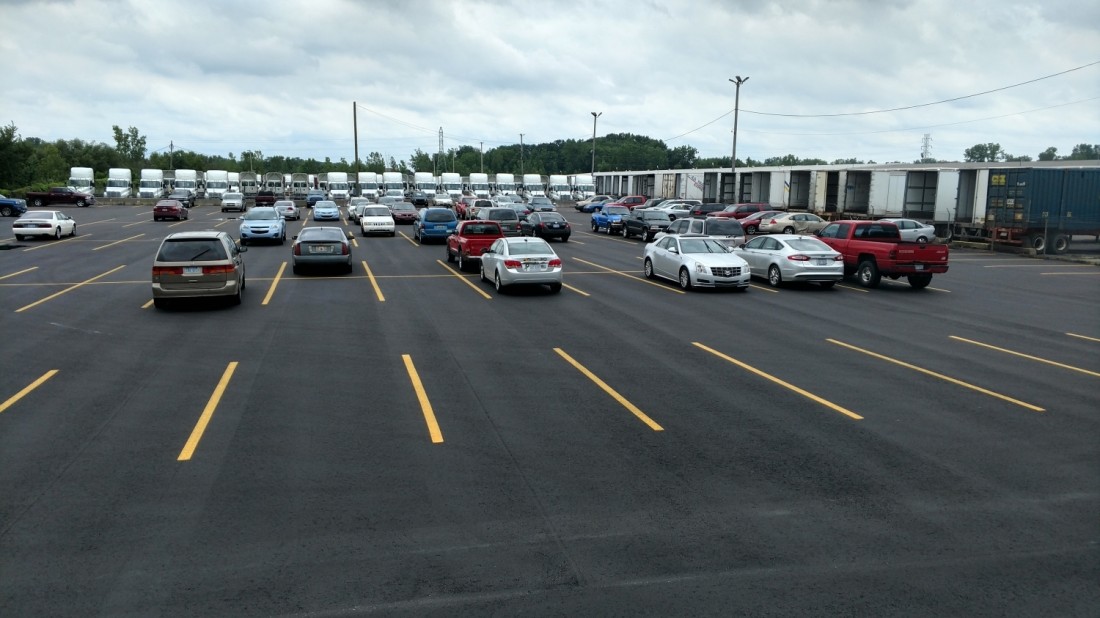 Parking Lot Installation Services
Maybe you need more than just parking lot maintenance. At R&R Asphalt, we are also experts in asphalt parking lot installation. Whether your business has moved into a new construction in need of a lot, or your parking lot is beyond a simple asphalt patching, it's time to give us a call!
As a full-service construction and maintenance company, we specialize in both concrete and asphalt paving. Asphalt has quickly become the most popular choice for paving projects across the country. More flexible than concrete, asphalt can endure harsh Michigan winters and is more easily maintained (as you can see from the many kinds of repairs we also do).
Our state-of-the-art equipment makes asphalt installation quicker than ever and guarantees reliability in your new parking lot for years to come. We pride ourselves on customer satisfaction, which is why we communicate with you throughout every aspect of the parking lot paving process. Plus, all of our asphalt services come with a standard one-year warranty.
Call us today for a free estimate for your new asphalt parking lot!
---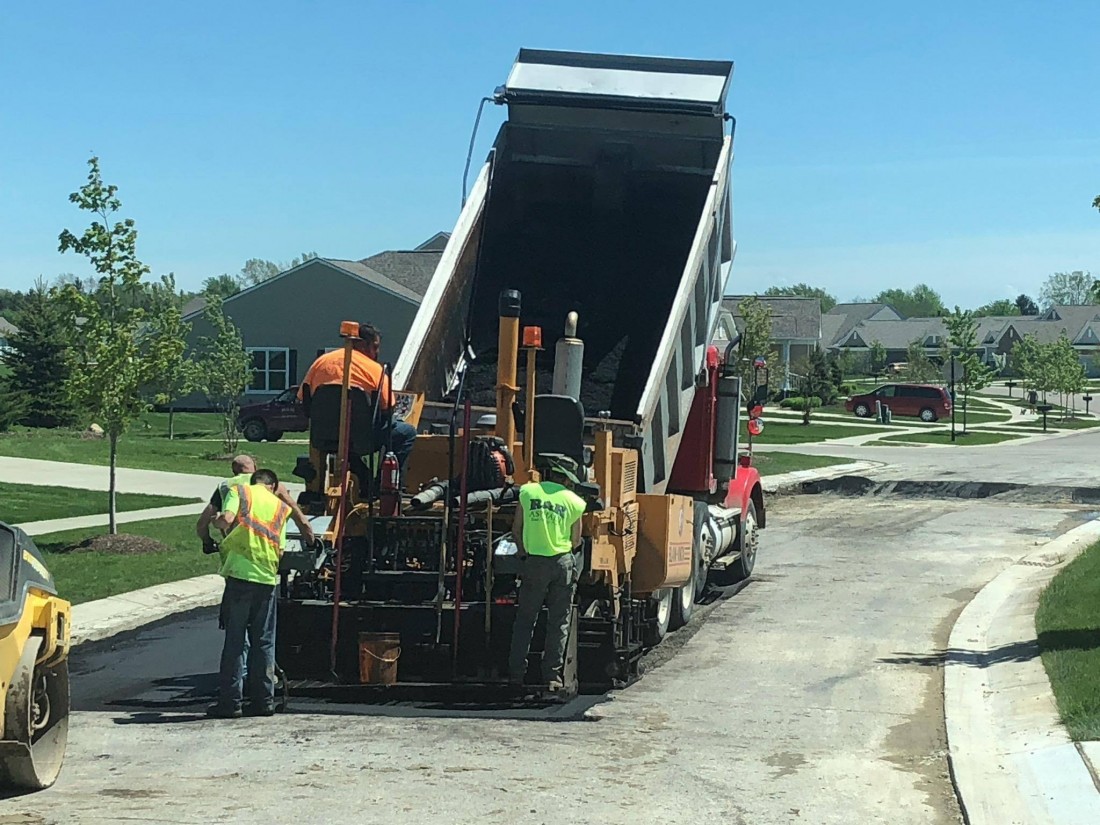 Why Use Professional Parking Lot Repair & Installation Services
Asphalt maintenance or installation isn't a job you should tackle yourself and it needs to be professionally completed for the best outcome. Our team of highly skilled and trained experts will make certain the job gets done right the first time, is completed on time, and stays within budget. It'll also be easier to clean and maintain your parking lot when it is fresh and has a smooth appearance.
Why Choose R&R Asphalt
We are the trusted commercial paving and parking lot maintenance and installation company you need in Milford, MI. We have four decades of experience in the business and can offer you our expert opinion about the best course of action given your current parking lot, along with a free estimate.
Our team takes great pride in all we do. We will ensure that you are fully satisfied with the outcome when your parking lot is completed or repaired. Our commercial parking lot paving services are reliable and will last you a long time. We will always make sure that the work we do for you is compliant and looks nothing less than perfect.
---
Getting in Touch
If you're searching for professional and dependable parking lot repair and installation services in Milford, MI, then look no further. Get in touch today to receive a free quote and let's get started updating your parking lot so that you can keep everyone who visits your commercial building and business safe. This way you can sleep well at night knowing you're doing your part and can avoid being held liable for any accidents or injuries.
We're always standing by and are prepared to answer any questions you have along the way!
Contact R&R Asphalt to upgrade all of your asphalt pavements today!