Commercial Paving Contractors in Novi, MI
---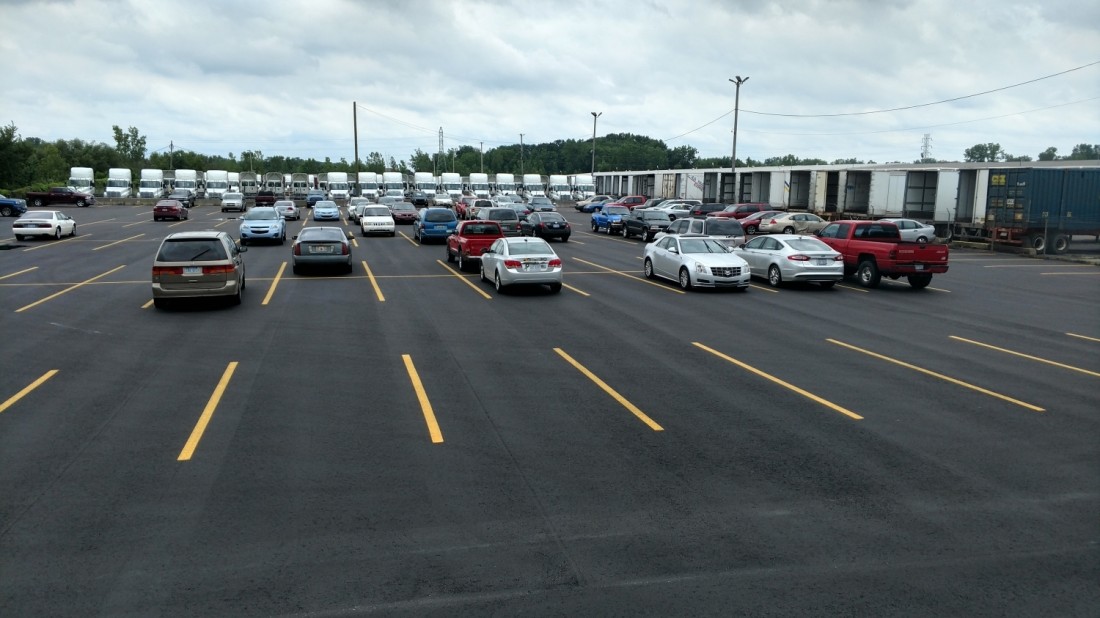 Parking Lot Paving Services
You need a parking lot! And more importantly, you need a smooth, high-quality parking lot that will last. R&R Asphalt provides Novi commercial and industrial properties with professional asphalt paving services. As Southeast Michigan's premier paving contractor, R&R Asphalt provides a comprehensive paving package — from excavating old and damaged asphalt to asphalt paving and line striping services.
Since 1983, our professional team has been servicing businesses in and around Novi, MI. With our competitive pricing, free estimates, high-quality materials, and excellent customer service, our commercial asphalt paving services are the only choice.
Well-maintained asphalt is crucial for your business's image. When you need a reliable, experienced, and transparent commercial paving contractor, R&R Asphalt is on the job.
---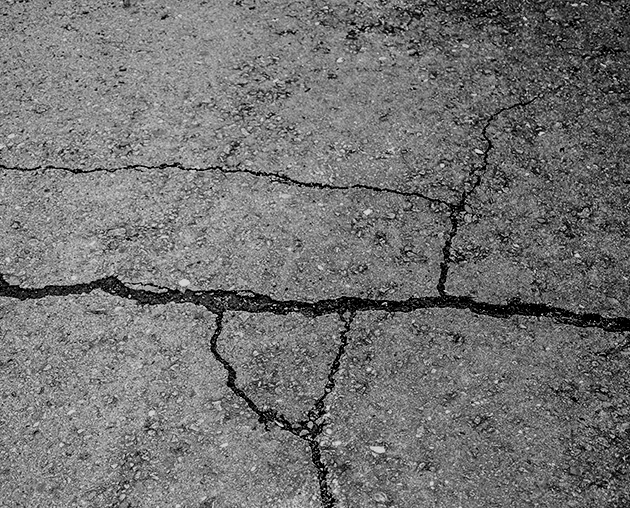 Why Choose Asphalt over Concrete?
You may be wondering why more and more commercial businesses are turning towards asphalt paving for their parking lots. Asphalt is more flexible than concrete, allowing it to better endure the seasonal changes in Michigan's weather. Michigan can endure rapid weather shifts from freezing temperatures to hot and humid within a week. These rapid temperature changes put a huge amount of stress on concrete and cause it to soften and break down.
Asphalt is more durable in colder climates, and with regular maintenance projects like sealcoating, patching, and resurfacing, you can prolong the lifespan of your parking lot or driveway for years. As your local asphalt paving company, we are ready to maintain your new parking lot for years to come.
The single biggest factor in getting the longest life out of your asphalt is having an experienced commercial asphalt paving company like R&R handle the job from beginning to end. Don't let cracks and potholes in your parking lot drive customers away — contact us today for a free estimate!
---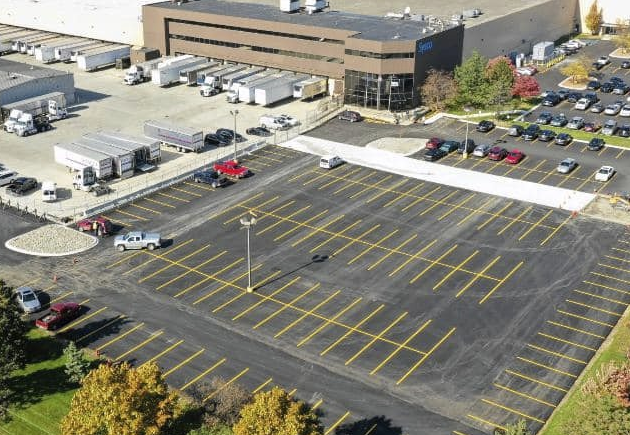 Reduce Your Liability and Potential for a Lawsuit
Deteriorating asphalt can pose a safety hazard to anyone walking or driving on it. When asphalt cracks, water is able to work its way below it, causing it to expand and contract. This simple act of nature is the number one cause of asphalt erosion.
Instead of risking a lawsuit because someone is injured or a car is damaged due to your aging pavement, be proactive and contact us to fill in cracks, sealcoat, repair or resurface your asphalt parking lot, road, or driveway today. This simple, cost-effective process could save you a gigantic headache and a ton of money by helping you avoid a lawsuit later down the road.
---
Our Other Services
While asphalt paving is our specialty, we also offer a variety of other services for you and your business. R&R Asphalt will maintain and repair your existing asphalt parking lot, we offer sealcoating services, grading and excavation, line striping, as well as concrete pouring services.
Whether your golf course needs new cart paths, your sidewalks need repair, or you need an entirely new driveway paved, R&R Asphalt is ready for anything. Be sure to check out our portfolio to see what we've done for local Michigan businesses, and call us or complete our online form for a free estimate today!